We Make Global Accounting Career!!
We make Global Accounting Career!!
Tishadz is an IFRS E-learning platform where traditional learning methodology like Avadhna (Vedic Technique) integrate with the modern learning techniques like Neuro Linguistic Programming (NLP) and Artificial Intelligence (AI) o provide a 360 degree learning experience to the corporates and a passionate yet powerful training to the students and professionals in the area of International Financial Reporting Standards.
What makes TISHADZ unique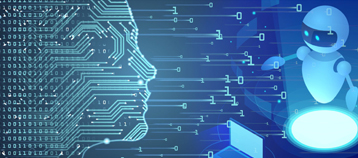 NLP (Neuro Linguistic Programming)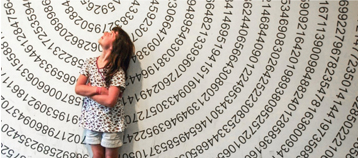 ILTA - Learning Through Avadhna
Artificial Intelligence backed Learning
Dr Jasmine Kaur is a Finance professional turned professor turned life catalyst and transformationist who has mentored 3000+ students. And the sole objective has always been to enable everyone to achieve their career goals and life goals.
Worked with large enterprises, universities and corporations like EY (Ernst and Young), PHD Chambers, Institute of Chartered Accountants of India (ICAI ), Eternal University (Akal Academy ) and helped them reach their academic & business Goals and objectives, Dr Jasmine Kaur believes that Sky's the limit. "We achieve What We Believe".
Acquire Expertise and Skill Set
Reflections of our Students
I had a Great Learning Experience.Tishadz has been amazing, mainly because of the dedication and motivation of the team. The videos are short and you can always go back to review them. Their case studies, practice questions, revisionary mock ups and the immense help from tutors was key to my success. I would not have managed to clear the Dip IFRS paper without this support.
Tishadz team for helping me glide through. Comprehensive and detailed course with clear material and illustrative examples despite the complexity of the subject matter. I am very impressed with the depth of knowledge of the instructor. Course content is rich, to the point, educational. This training gave me a better, clearer and deeper understanding of the IFRS concept.
One of the best sites for IFRS knowledge. Tishadz.com is one of the best sites for IFRS knowledge. They have simplified it to the maximum possible extent. The whole course is very intricately and thoroughly designed. It provides in-depth knowledge, practical insights through comprehensive examples, and questions. Kudos for making such a user friendly platform.
I really thank the team. The Online IFRS Course by Tishadz is just awesome. I really thank the team. It is very student friendly. There are important definitions, flashcards, memory devices, students' corner, MCQ's and detailed analytical questions to test one's knowledge after each standard. Also, a dedicated IFRS expert is always available for clearing doubts.
Want to get special offers before they run out? Subscribe to our email to get exclusive discounts and offers.