Dr Jasmine Kaur is a Finance professional turned professor turned life catalyst and transformationist who has mentored 3000+ students. And the sole objective has always been to enable everyone to achieve their career goals and life goals. Worked with large enterprises, universities and corporations like EY (Ernst and Young), PHD Chambers, Institute of Chartered Accountants of India (ICAI ), Eternal University (Akal Academy ) and helped them reach their academic & business Goals and objectives, Dr Jasmine Kaur believes that Sky's the limit. "We achieve What We Believe". Her ultimate goal is to inspire people to dream, unlock their potential and the power within to create "MAGIC". The focus is to match abilities with desires to achieve "Dreams". Working in the best institutions has always kept her on an edge to keep on adopting different and better teaching methodology. Her speciality is in adopting a 3 point teaching learning process – interdisciplinary content, interactive teaching strategies and enquiry based learning.
Apart from teaching, Dr Jasmine Kaur has always been in constant pursuit of self-development and self-enrichment. Keeping in mind the world shift in accounting to IFRS (International Financial Reporting Standards), she has been among the first few people to write a book on IFRS which has been published by Mcgraw Hills. With an increase in demand for her IFRS sessions, she has developed an Online IFRS learning portal, www.tishadz.com/drjasminkaur.com to provide a comprehensive online training in International Financial Reporting Standards (IFRS). This course covers all the standards in detail, teaches exact steps for drafting IFRS Financial Statements by making various IFRS adjustments, IFRS Tips n Tricks and IFRS Test Yourself tools.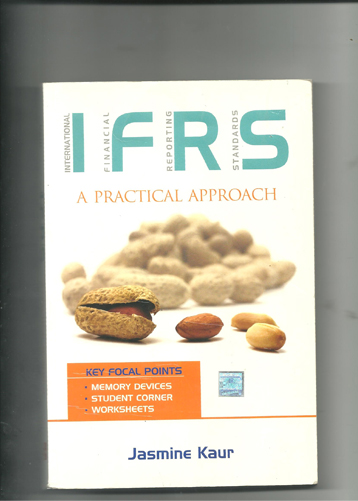 2. LIFE CATALYST AND TRANSFORMATIONIST
Dr Jasmine has always focused to make youth aware of their potential through constant motivational and analytical lectures. As a Motivational Speaker, she has touched lives of around 25000+ youth pan India through various workshops on issues impacting n affecting people on daily basis: ● Stress Management Time Management Anger Management ● Leader in "ME" Balance in Life Communication Skills ● Goal Setting Self Confidence
Authored 14 books and sold 1,35,000+ copies in 9 countries in 2 languages through renowned publishers like Mcgraw Hills, Taxman etc and are available on Amazon, Flipkart, & BookAdda. In addition to books written in her own subject of accounting and research publications in National and International Journals, she has had the privilege of being associated with "SPECIAL CHILDREN" and also has written a book on Parenting of Special children "VAATSALYA" – A never ending journey of unconditional love and support.