How Artificial Intelligence can enhance IFRS learning pro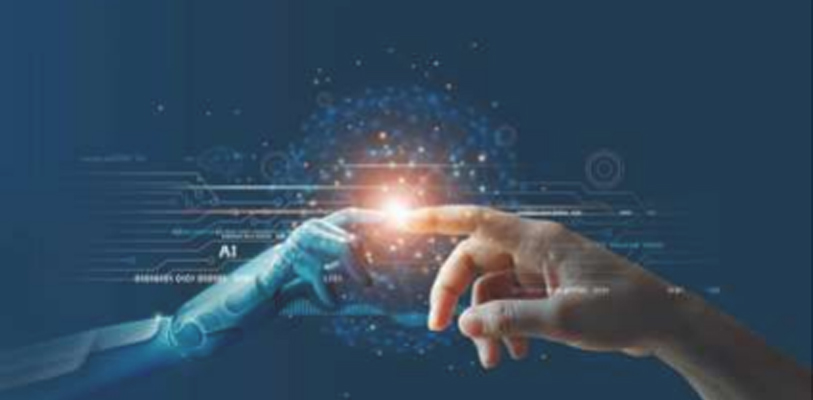 What is Artificial Intelligence (AI)?
According to B.J Copeland, Professor of Philosophy and Director of the Turing Archive for the History of Computing, University of Canterbury, Artificial Intelligence in the simpler terms the use of computers or computer-aided robots to perform and coordinate activities associated with everyday tasks. In other words, it's the stimulation of human intelligence in machines that are programmed to think like human beings.
1.1 Use of AI
In the era of modernization, Computer Science has progressed rapidly. Artificial Intelligence (AI),
intelligence demonstrated by machines, is becoming an integral part of daily life. Some of the examples include AI using location data from smartphones and helping its users by providing the shortest route by analyzing traffic, commercial flights using AI autopilot, self-driving cars, chat bots, personal assistants (like SIRI and Bixby), and the list goes on.
1.1.1 Use of AI in accounting
In the 21st Century, accountants and prospective accountants have utilized AI to enhance their work effectiveness in completing tasks and transforming their roles beyond achieving the bare minimum of reviewing and interpreting financial statements.
Accounting and finance experts have gone further to consider chain analysis, and just so, potential accountants may not be a normal day-to-day person who gets to the office and opens a database to run any activities, but rather one who can interpret the events behind those that can be imagined, felt or seen by ordinary people. In this sense, AI has strengthened the way modern day accounting and finance practitioners think and view the business world.
AI applications continue to increase and affect the roles of accounting and finance, and human professionals now have an opportunity to assess actionable knowledge rather than just crunch
numbers, they can accommodate more clients and add more value. Thus, AI aids in propelling
industry creativity.
How does AI enhance IFRS experience?
In the face of cumbersome procurements and purchasing procedures for organizations that, due to vast quantities of files and documents, are frequently faced with bottlenecks and red tape. Machines can integrate unstructured data through APIs and issue unique identifiers to different suppliers.
As of January 2021, the new lease of IFRS 16/ASC 842 will come into effect and will not only be applicable to accounting firms, but also real estate, car leases and private companies. Many
organizations are already turning to technology as a means of aid to find solutions to varying
problems.
The use of AI will enhance IFRS experience by holistically evaluating, categorizing and accurately depositing information systematically. Looking at a practical example, the use of AI in tishadz (www.tishadz.com) is seen to be quite helpful. Individuals in need of training can sign up at dished and take up online courses to learn IFRS. They are evaluated based on specific modules that have around 3 to 4 standards and have multiple choice questions for every standard
under IFRS.
The use of AI here comes into play here when it evaluates the individuals answers to a matched
set of IFRS Standard programmed in it and delivers them the feedback that the probability of their right to wrong answers is such, and hence immediately would highlight the standards that the individual needs to work on and so, the individual can revisit the standard and correct errors.
2.1 AI enhancing other accounting experiences
AI in IFRS augments the audit-related experience. Auditing has been quite hectic, slow and
time consuming. Aid of AI will increase the accuracy and time taken by using digitalization of
the procedure. Nevertheless, security of these data will also be useful as organizations in the
name of paperwork will no longer rely on the use of enormous pieces of documents and
records.
Audit report handling would be safer and access much easier. With AI in place, auditing data and materials/paperwork would be a click away from access, unlike in the current situation where auditing records must be processed and maintained for a period of seven years, requiring considerable space and time to access.
Monthly/quarterly close process: The sooner you can get the numbers; the more time you must think creatively about what to do with the numbers for your company. Machines can post
information, consolidate and reconcile it from a variety of sources. Not only will your
monthly/quarterly closing process be faster, it will also be more precise due to machine support in the process
We are currently living through the fourth industrial revolution in which the tech startup has disrupted almost every industry and the pace of change is inexorable. Even industries like banking have finally realized that in order to stay relevant to their modern consumers they need to set up their technological innovations and investments.
In today's world, the tech-savvy customers and business expect speed, ease and efficiency.
Furthermore, the new reporting standards, IFRS 16 / US-GAAP ASC 842, which came into effect
in January 2019 have forced accountancy out of its inertia. Since the new standards require all the leases to be moved onto the balance sheet, this requires all organizations of physical and digital leases and key data to be extracted. Without the assistance of artificial intelligence such tasks would be impossible.
Once artificial intelligence is implemented, the new principles will make the IFRS experience more straightforward, and it has regularly been this drive towards straightforwardness that has impelled different businesses to grasp new advances. An Evercore report shows that just since
2011 funding firms have put over $6.6 billion in AI innovation.
Pairing people and machines together is the key to the digital transformation of accounting and finance, enabling everyone to participate in areas where they are best equipped. Machines can process a large amount of information quickly and reliably, spot patterns in the data, and learn how to manage different types of data. Human accounting and financial practitioners would be
free to take on duties that are more suitable for computers that take care of mind-numbing and monotonous tasks.